Harris County Hardscaping Services
Harris County Hardscaping Services
If you're looking to add structure, texture, and functionality to your outdoor space, hardscaping may be the perfect solution. Hardscaping involves using hard materials such as stone, brick, or concrete to create features such as patios, walkways, walls, and outdoor living areas. At Southern Garden Designs, we specialize in hardscaping design and installation, serving clients throughout Harris County and the greater Houston area. Get a quote today!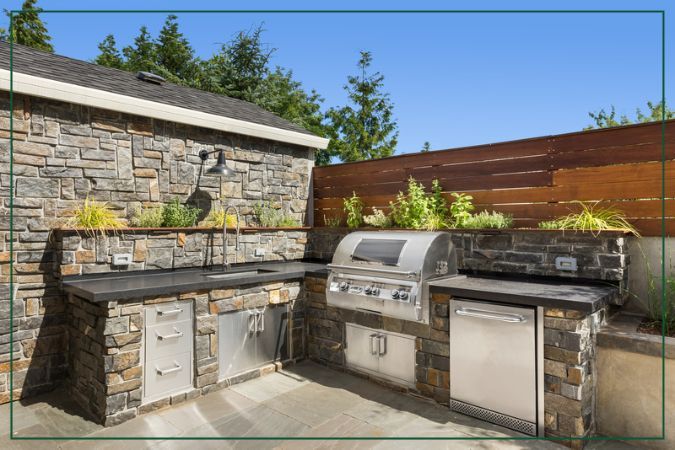 Experienced Landscaping Professionals
Our Harris County landscaping company is dedicated to providing personalized and customized hardscaping services that meet your unique needs and preferences. We use high-quality materials and the latest techniques to ensure that your hardscaping features are both beautiful and durable, and we take into account factors such as your home's architecture, existing landscape features, and local climate to create a cohesive and functional outdoor space.
Some of the Hardscaping Options We Offer

Patios
A patio is a great way to create an outdoor living space for relaxing, entertaining, or dining. We can design and install a patio that complements your home's architecture and meets your specific needs.

Walkways
A walkway can add both beauty and functionality to your landscape. We offer a variety of materials and styles to choose from, including flagstone, concrete, and brick.

Walls
A retaining wall or garden wall can help define your outdoor space and add vertical interest to your landscape. We can design and install walls that complement your home's style and enhance your outdoor environment.

Outdoor Living Areas
An outdoor living area such as a fire pit or outdoor kitchen can create a gathering spot for family and friends. We can design and install these features to meet your specific needs and preferences.
Hardscaping Services in Harris County
At Southern Garden Designs, we believe that hardscaping can transform your outdoor space and add value to your home. Contact us today to schedule a consultation and discover how we can help you create the hardscaping features of your dreams.